What is Palliative Care?
Palliative care may not be what you think. It's not just for the dying, and it's not just for physical pain.
For the Carmelite Sisters for the Aged and Infirm, palliative care looks at the whole person and the variety of ways they might be suffering as they enter a long-term care facility.
Of course they take care of physical pain, but they also recognize that there are other kinds of pain they must address — emotional, familial, spiritual and psychiatric. It is this comprehensive, person-centered care that sets the Carmelite Sisters' palliative care apart.
Palliative Care Defined by the Carmelite Sisters for the Aged and Infirm
Palliative care seeks to provide relief from the five domains of pain that all persons experience when faced with a debilitating diagnosis. Palliative care is not reserved for those who are imminently dying. Palliative care allows each resident to receive the appropriate treatment that brings him/her comfort and the best possible care. Palliative care can be combined with curative care or with less aggressive care. Palliative care is not the same as hospice care or end-of-life care, which is reserved for those who are clearly dying.
Learn More about Carmelite Palliative Care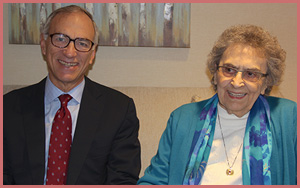 Watch video testimonials from residents, their family and staff about their experience with palliative care.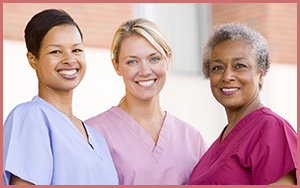 Education sources for long-term care professionals and facilities to implement a successful palliative care program.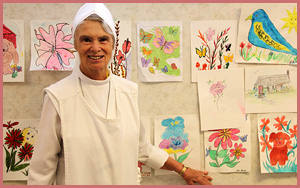 Read the latest news and featured stories about palliative care.